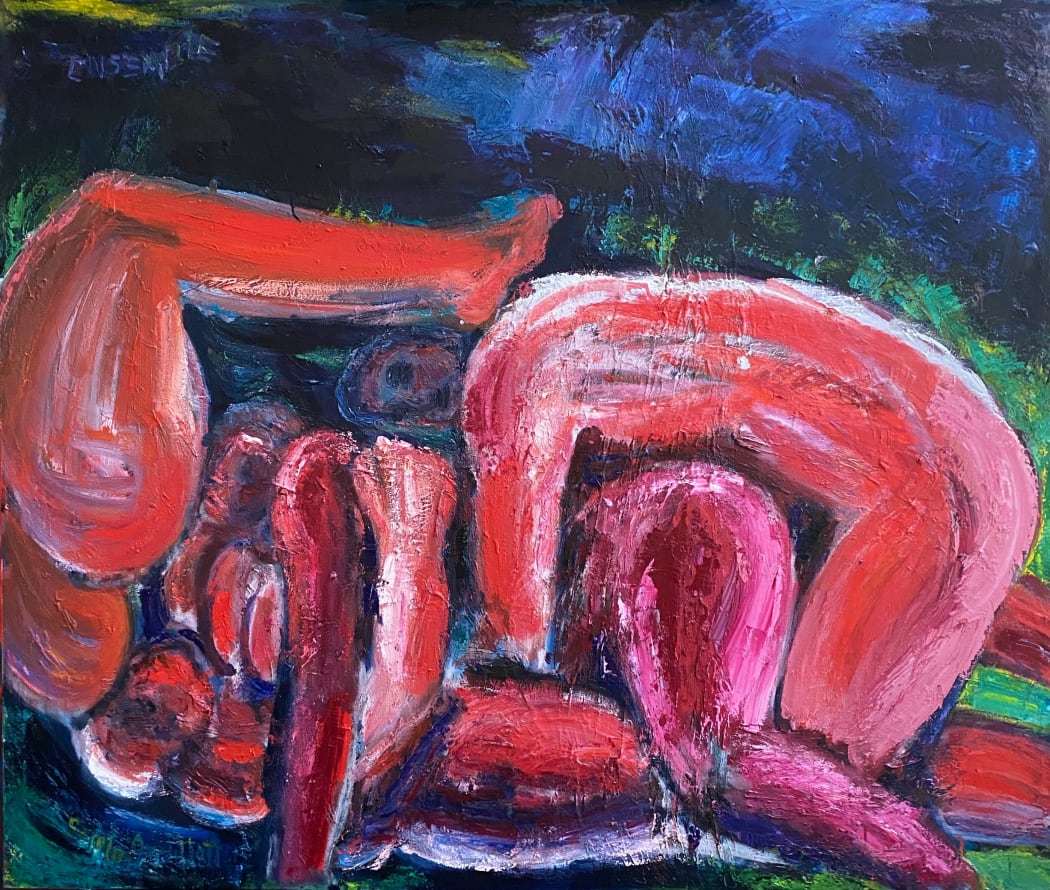 As a painter, I am interested in sharing a private universe with others in the most persuasive visual tools that my craft allows. The viewing transaction at play in experiencing artwork, in a sense co-opts the audience into a voyeuristic exchange.
Professionally, as I experience space both from within and without, I simultaneously become both voyeur and auto voyeur.
Whether this is a conscious or unconscious alliance, an interesting triangle seems to follow. For the voyeur, the desire to know, the drive of the libidinal intellect is subtly intertwined with the desire to be, the drive of the whole person.
Whether through cite (as in the order of words or language), site (as in place or location), or sight (as in vision or appearance), the artist/voyeur makes a case for eroticism as a vehicle for encountering a world where the mortal and the sublime are concomitant and ever present.
Being this self-proclaimed artist-voyeur, I propose that the nature of existence is eroticised. Eroticism not simply as sexual activity, nor the biology of reproduction, but rather seen as a psychological quest – a self-conscious activity or a consciously intellectualised feeling.
Its too simplistic to categorise the voyeur as a sexual pervert who derives sexual gratification from surreptitiously watching sexual acts or objects: a peeping Tom: 'one who takes morbid interest in sordid sights.' Such a stylised, archaic caricature implies one who is interested in seeing rather than doing, which denies the cachet, finesse and nuance of the voyeur. I champion a more speculative network of non-doctrinaire, non-linear and more precarious propositions.
More than ever, virtual space has allowed us all to be the ultimate voyeurs. Filtering our personal prejudices behind screens, we fix our gaze on alternative realities effortlessly behind the anonymity of the digital with a frisson of pleasure.
Ensemble is the first work that I plan to speak about, opening both my studio/space/site, paintings/vision/sight and words/language/cite as convincingly as possible to an unknown audience. A daunting undertaking.