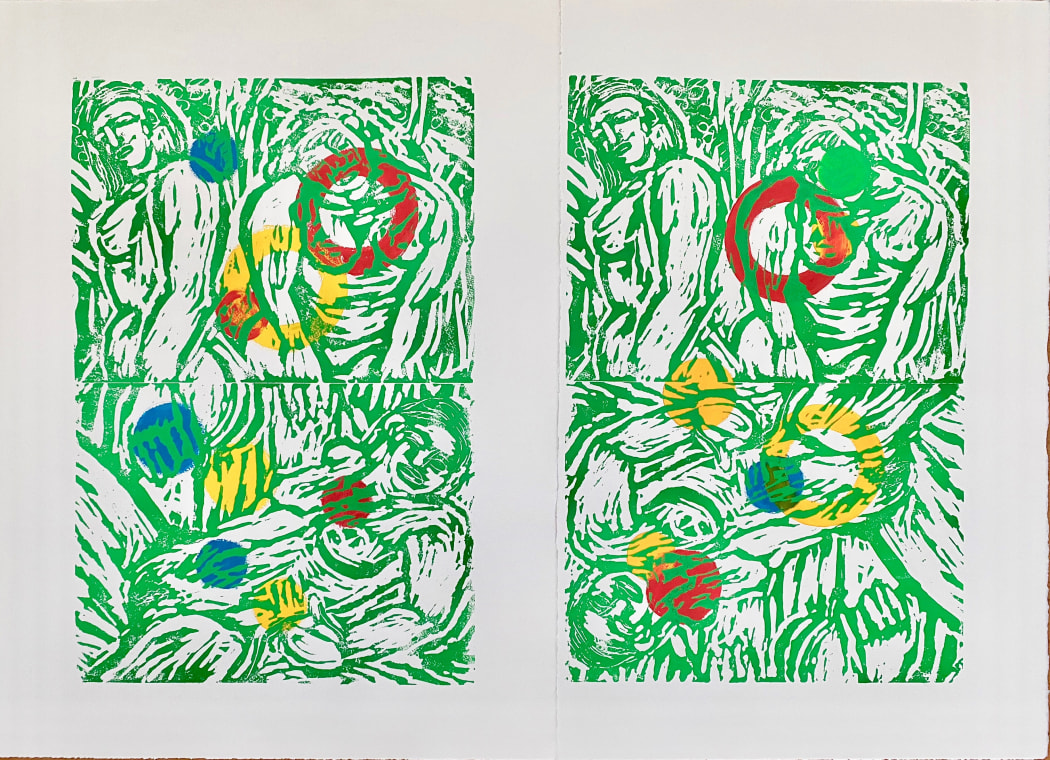 If only one could redress and realign events as easily as inverting a printed image on paper as I have done with this image.
Artist/shamans dream of world where nature and the laws of gravity come together in harmony.
In the face of this pandemic, we have all felt helpless.
Similarly, confronted with terrible events, artists address particular horrors in the medium of choice. Sadly, we are ineffectual puppets unable to stop disasters or disease. Goya's 'Horrors of War' for example, are such powerful images that we are seduced by their dark beauty which redeems the harsh reality of the event alchemically, taking it to another realm.
In this particular instance, the juxtaposition of these two works highlights my desire to 'fix', notwithstanding the fact that I am aware of my human frailty in the face current anxieties. Finally, I hope it is an optimistic image looking forward to Spring and a more familiar world.