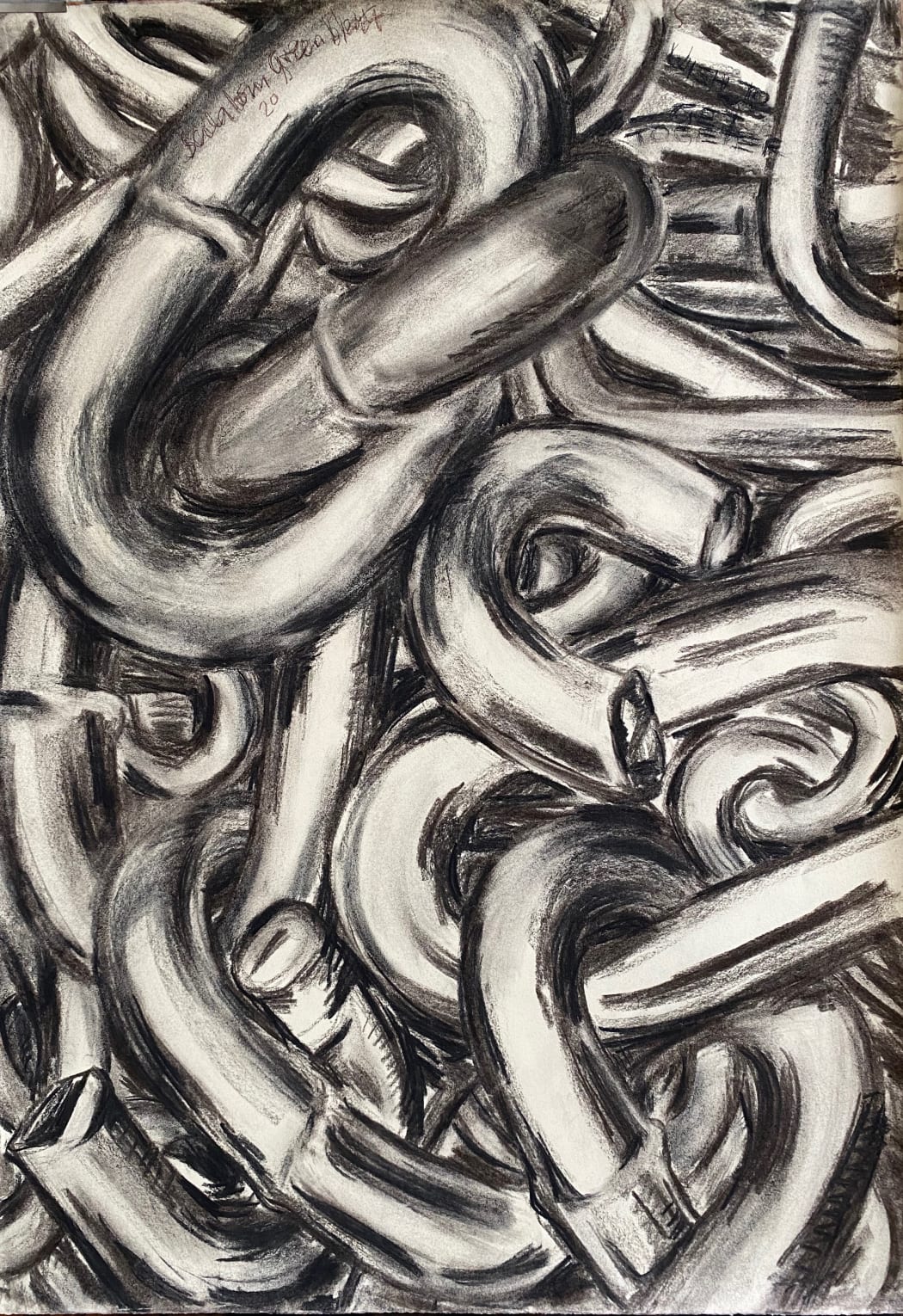 Feeling the physical absence of important relationships in my life, links offered the tools to address my yearning and desire to return to a time of exuberance in an 'other world'.
I am grateful for virtual experiences on Zoom which sustained and opened a wide choice of alternative ideas and creative solutions, however my psyche needs to be nourished by the corporeal.
Nothing can compare to the human touch.